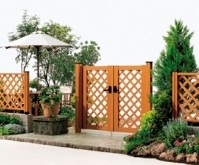 UMG ABS
® and Dialac
®
UMG's products are adopted in to a wide range of application.
There are the standard grades of typical products and their application.
For Automobile
ABS resin has advanced with the automotive industry. ABS resin was the world's first proponent of an automotive body made exclusively with resin. For your concurrent designs, please consider our grade line in this section, which offer you the highest flexibility.

For IT Equipment
For IT equipment, please consider our special grades with extensive properties which enable you to optimize the design that best-fits the part. For further information about these products, please contact our representatives.

For Domestic Electrical Appliance
The clean and sophisticated look of ABS resin suits products for domestic use. Our grades, with various properties, enable a sole supplier operation and systematic approach to recycle. For further information, please contact our representatives.

For Building and Construction
Our specialized grade line can expedite its powerful properties within the arena of building and construction: Various grades for house equipment, such as glossy,
chemical resistant, and translucent.
In addition, various grades specially developed for contour extrusion, essential for construction materials, will enhance the application from inside to outside of the building.