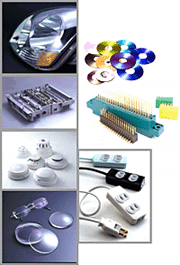 Panlite® PC
Teijin Chemicals' Panlite® Polycarbonate is being used worldwide in an ever-expanding range of product applications. In addition to its high quality that ensures processing consistency, Panlite® PC provides exceptional product characteristics in properties such as:
- Highest impact strength of all plastics, superior to zinc and aluminum die castings
Operational Temperature Range
- Stable properties throughout a wide temperature range, -148 to +264 °F (-100 to +129 °C)
- Excellent insulation properties over a wide temperature range
- Resistance against flame, meeting UL-94 V-0, 94 V-1, 94 V-2 and 94 HB
Transparency and Weather Resistance
- Excellent properties for long-term outdoor use; the best of all plastics
- Good creep characteristics, resulting in minimal dimensional changes under temperature and humidity differences, and over time
Panlite® is used in parts for electrical and electronic appliances, business machines, precision machinery, medical appliances, safety equipment, housewares, etc. Possible applications for Panlite®are boundless — from smoke detectors to traffic lights, irons to coffee makers, switches to sunglasses, cell phones to laptops, etc. It is also being used to replace glass, metal and other materials in automotive applications — from door handles to headlamps — and Teijin Chemicals is currently conducting research for using Panlite® as part of the car body.