KASEN NOZZLE MFG. CO., LTD.
KASEN NOZZLE INC.
P.T.KASEN INDONESIA
Being engaged in the production of various types of spinning spinnerettes for nearly 60 years, KASEN NOZZLE MFG. CO., LTD. hold the largest market share in Japan with exportation to many overseas countries, such as China, Taiwan, South Korea, South East Asian countries, India, North & South Americas and Europe. Its expanded business lines include the designing and fabrication of specific spinnerettes in many different shapes for high- functional and conjugated fibers in addition to those for the ordinary fibers. In recent years, the customers' requirements become more and more varied, and strenuous efforts are being made at Kasen in pursuit of higher processing accuracy as well as better quality so as to meet such a need.
Main Products:
Spinnerette for melt spinning

Spinnerette for wet and dry spinning

Accessory for Spinnerette (Spin pack assembly, Distributor, Breaker plate, etc.)

Non woven fabric production line and parts (melt blown, spun bond, spun lace)

Die for plastic products

Super precision machining parts for all purposes.
Distribution plate for split yarn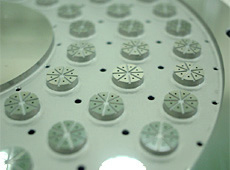 Distribution plate for multi-split yarn (Hi-multi split yarn)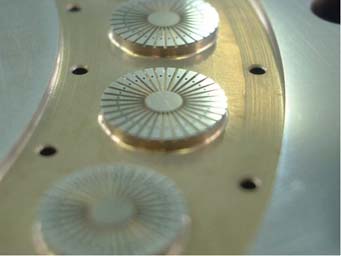 Shape of spinnerette hole